ALASKA MOOSE AND BEAR HUNTING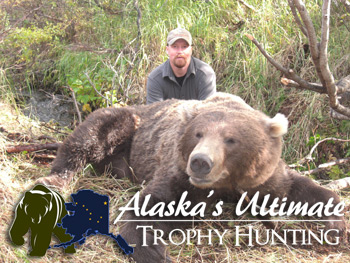 Featured Hunting Outfitter Alaska's Ultimate Trophy Hunting
Offering trophy Alaska moose, brown bear and black bear hunting. Alaska's Ultimate trophy hunting is owned and operated by Roy Blackwell and features affordable, high success guided hunts in Alaska. We have hunted with these guys and would highly recommend them!
CALL ALASKA'S ULTIMATE TROPHY HUNTING: 907-360-4479


SASKATCHEWAN WATERFOWL HUNTING



Featured Hunting Outfitter Tiger Hills Outfitting
Offering world class goose and duck hunting in Saskatchewan, Canada
CALL TIGER HILLS OUTFITTING:
306-941-7676
Trade A Trip is a website that offers a place for people to trade hunting trips, fishing trips, and any other outdoor-related goods. Register for free and post your trade today! PLEASE NOTE WE ARE UPDATING OUR TRADE FORUM> PLEASE CHECK BACK SOON.

Have you ever dreamed of a world-class hunt that you couldn't afford? Hunting and fishing trips these days can be very expensive and even out of reach for many outdoorsman. Thousands of these hunting and fishing trips are swapped each year. By listing your swap, you get a chance at not only finding a trip of a lifetime, but also allowing others to benefit from you as well. It's a great way to meet other hunting, fishing, and outdoors enthusiast!

Trade A Trip offers you FREE access to our trade forum which will connect you with other outfitters, guides, or outdoorsman's trade listings. It is fun and very easy! You simply post what you have to swap and what you would like to receive in return. You can send messages to others that posted barters that interest you, and vise versa.

Trade a trip not only gives you a chance to trade for the ultimate hunting or fishing trip, but if your an outfitter, guide, or taxidermist, it also provides another place for you to advertise your outdoor-related services free!

Register and post your trade today! Please Note we are updating our trade forum. It will be active again shortly. Please check back soon!